I started this post a while back, working on the Hub's
teeny-tiny laptop
while
Gertie was in the 'puter hospital. I didn't get far. My hands just weren't made to work with something that small.(And no, I don't use a Smart phone.)
Then the Hub wound up in the
real
hospital, and all thoughts of blogging went out of my head.
He's out now and doing well...and so is Gertie. So here's the post I
didn't
post before.
These are projects/ideas I've picked up over the last month or so with the idea of
one of these days
....
Aren't these patch pillows gorgeous? Check them out at C.R.A.F.T.
here.
Another patch pillow. If, like me, you're interested in trying one, here's a tutorial on
embroidery stitches
from the Caron Collection.
I think I've shown these lovely covered books before from Drab to Fab, but I'm wanting to do a few for my sis who's redoing her master bedroom so this is to remind me where to find the
directions
.
For a whimsical take on all the recent book page crafts, check out these clothes pins by
One Cheap B*tch.
Cool scrapbook paper pumpkins from
make mine lime.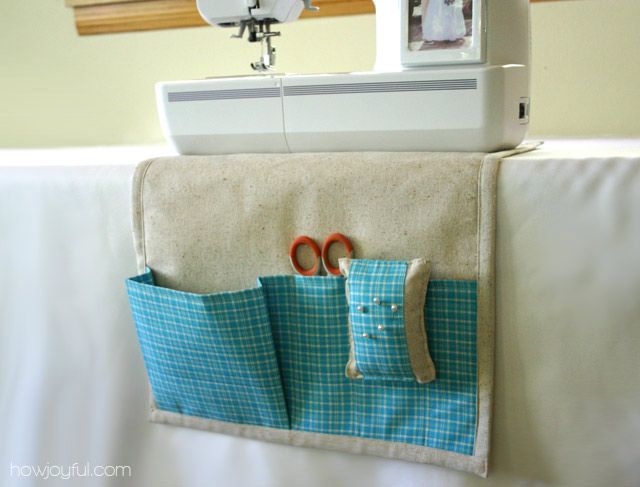 I'm always looking for ways to organize my sewing space. Love this
Sewing Caddy
from How Joyful.
Here's another tute for
covered books
from Murphy's Law, Only Worse.
Scrappy roses
extraordinaire
in this
Recycled Roses Pillow
from Alisa Burke.
How about this machine applique from Made at Greenlodge? Tute
here.
Another machine applique from
Jane of All Crafts.
Gotta love these covered buttons made from embroidery scraps. For the above button, Julie used a scrap of a vintage embroidered handkerchief. Find details at
The Adventures of Blue Girl
.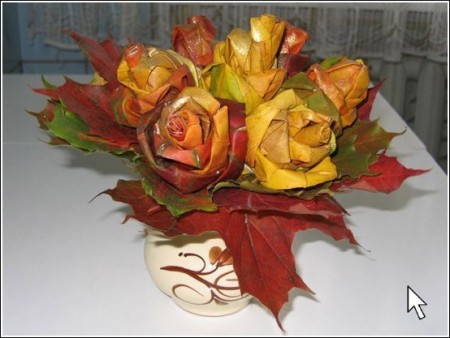 Aren't these maple-leaf roses wonderful? The blog Lobzik is written in Russian, but the pictures are self-explanatory. Find the tute
here.
(That link should take you to the Google translated page.) Take a tour around her site; there are some lovely items there, such as this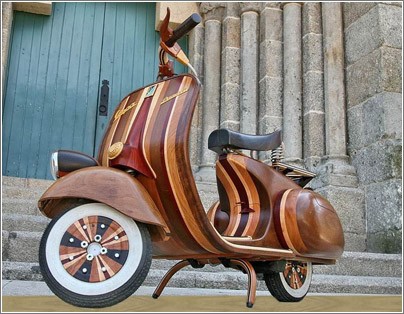 Isn't it fabulous? Check out more pics
here
.
.
How about this button sewn on with bullion rose buds? Is that cool or what? There's no tute, though she does give tips. If you know how to do the bullion stitch, easy peasy. If not, you can find directions
here
. The pic above comes from
this
site.
That's all for now. Take care, y'all