Hey, y'all!
I've been lacking in thrifting lately. My brother's been in the hospital for 4 weeks, and my sister and I try to spend as much time there as possible. He's an hour and a half away, and just traveling takes up a good bit of time.
On top of that, Tom broke his collarbone a couple of weeks ago and will be in a splint for a couple more weeks. Right collarbone; right handed. Makes it rough for him. And for me, who has to do everything he can't.
That's my excuse for not having much to report in the way of thrifting, though I did manage one short stop at Goodwill, where I picked up a few things.
This small
planter
for one.
I love this piece. It's hand-thrown and has a great luster. I'm calling it majolica, though it probably isn't.
Wikipedia defines majolica as a type of pottery in which an earthenware clay body is covered with an opaque white glaze then painted with stains or glazes and fired.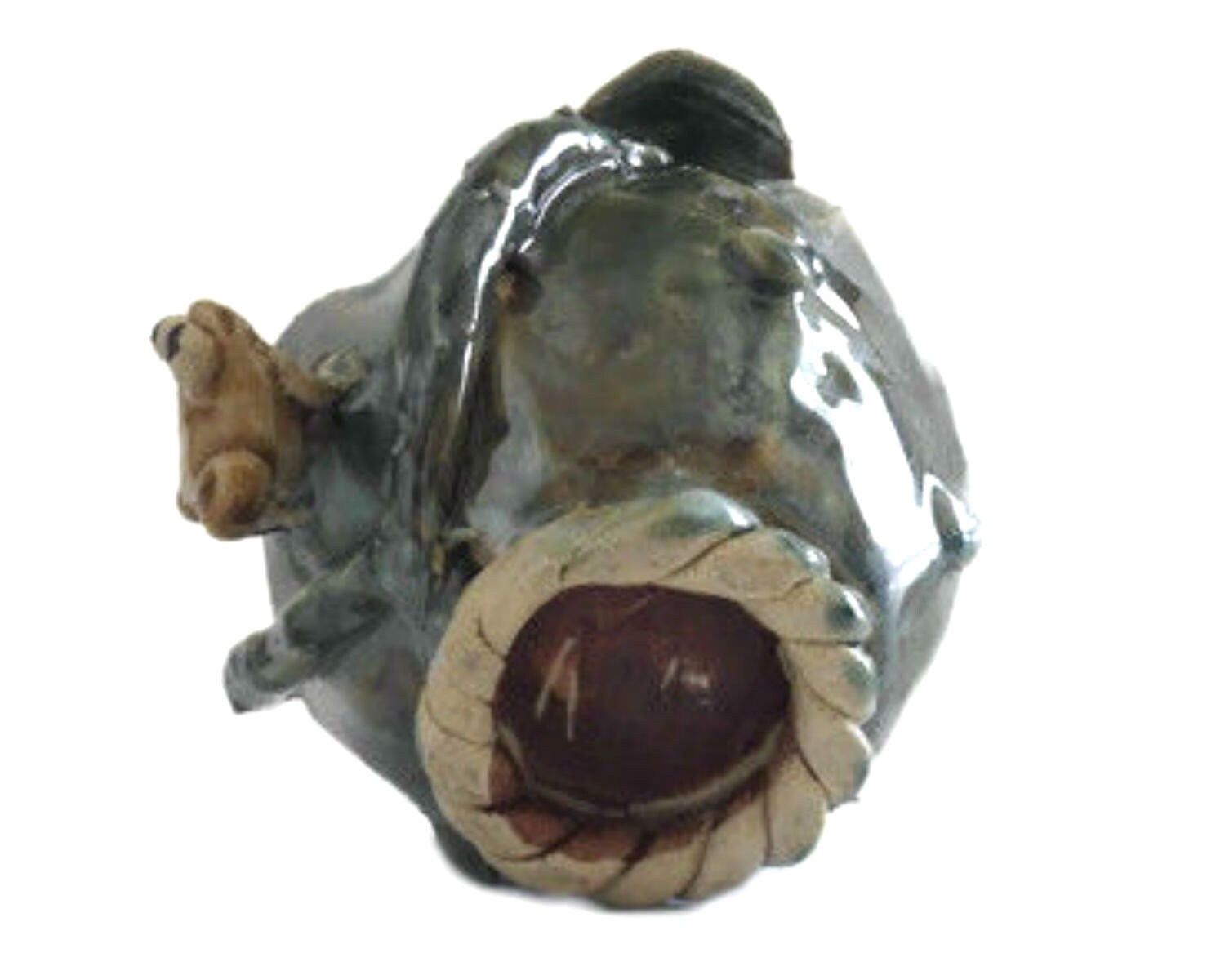 This has the earthenware body but aside from one white mark on the very bottom, I found no other indication of a white glaze beneath the color.
Also I got this heavy pair of 3-arm
candelabra
. They're marked W, which from what I could dig up, is the mark for Boyd Welch. (See note below.) The only other brass I found attributed to him were spiral candlesticks and there were a lot of those.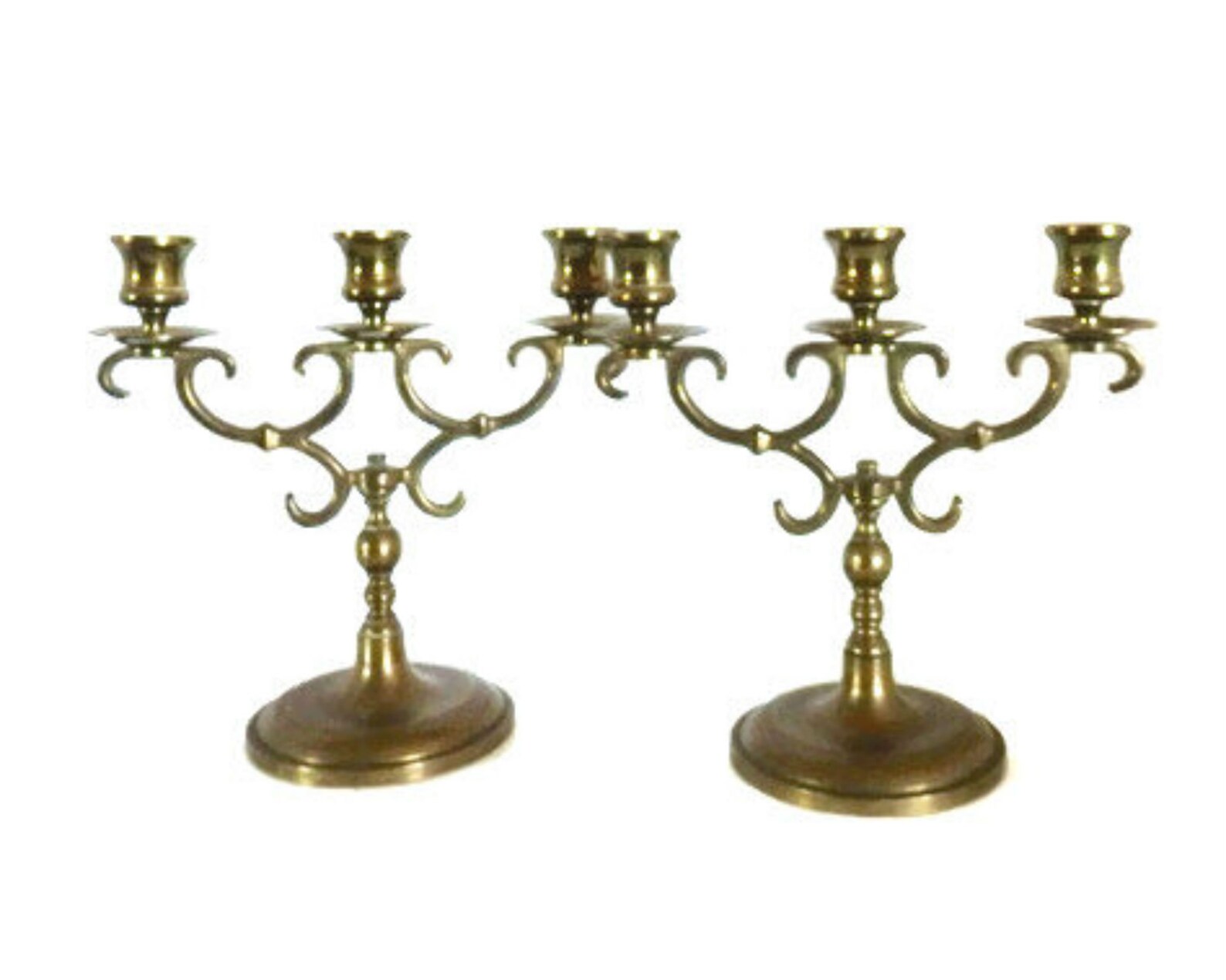 Best I can tell, Boyd Welch was a glass-blower from West Virginia who, in the '50s and '60s, also made brass.
(Note: Totally wrong on maker, though obviously others have made the same mistake. Turns out pieces made by Baldwin, an American company. Probably from the '80s or so. Boyd Welch
was
a glass-blower from WV, period, and developed a cool technique in glass, which was lost when he died in a studio fire.)
A pair of marble and brass
pillar candle holders
came home with me too.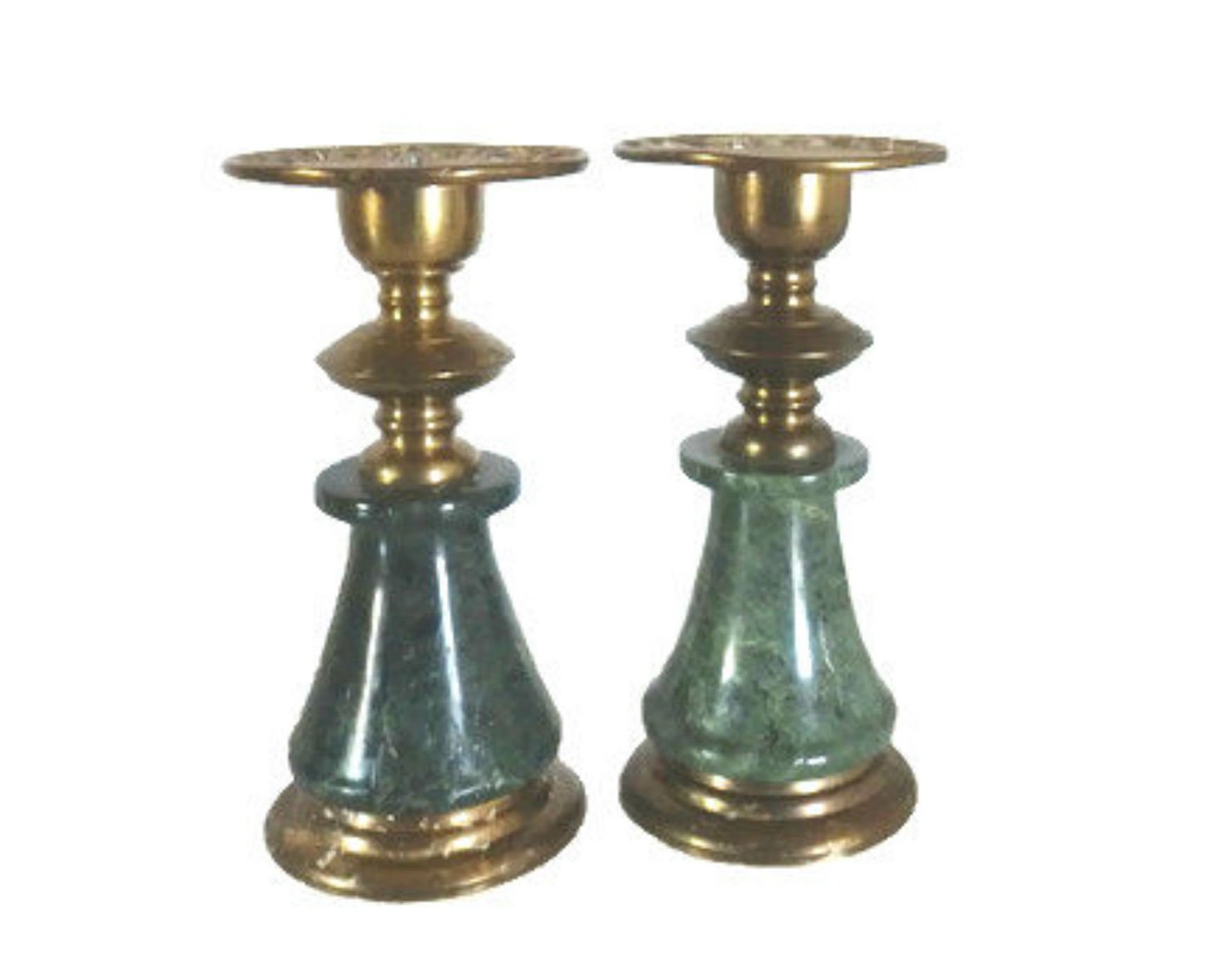 And a
Nicholas Moss jug
.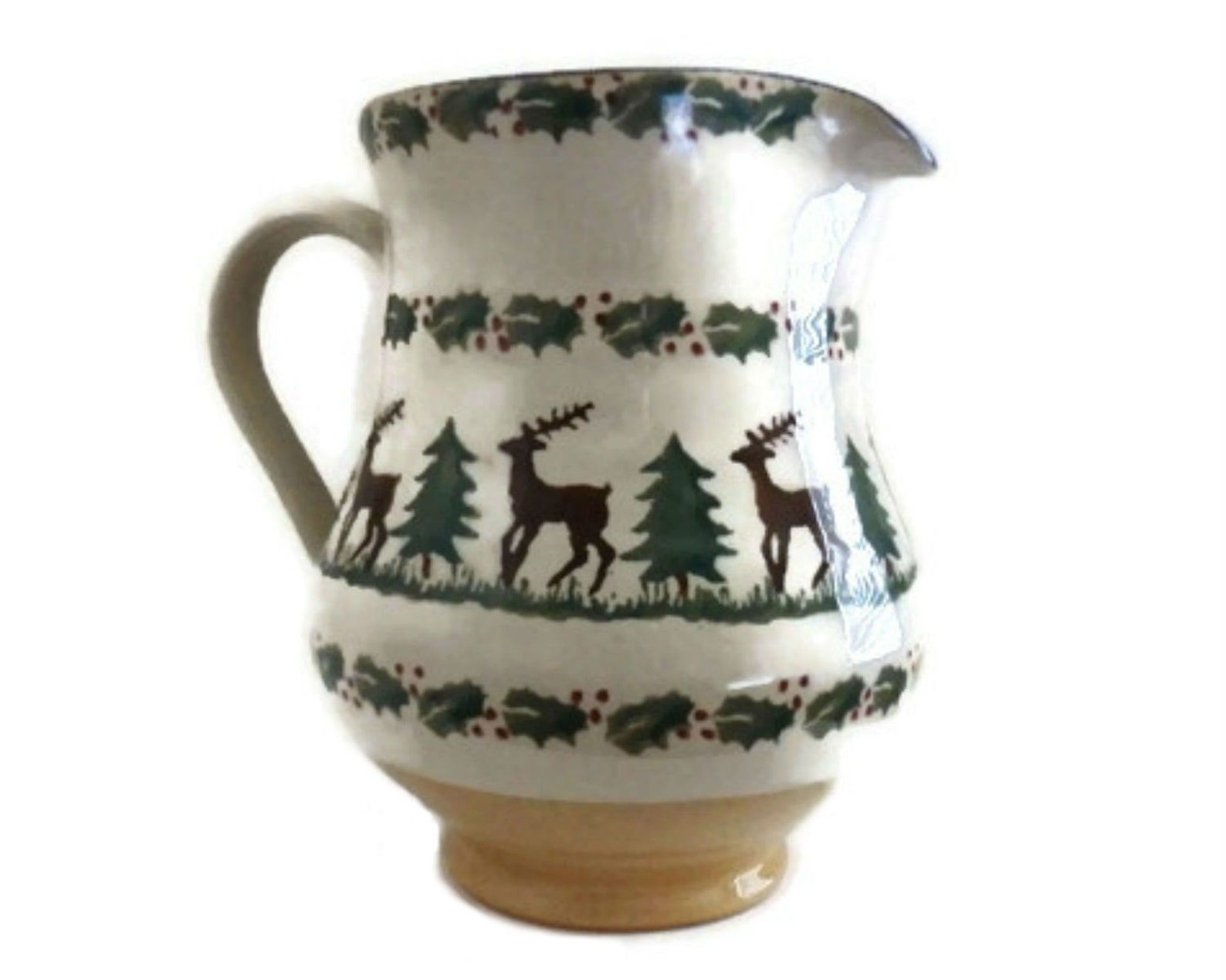 I also brought home a bamboo tray, not yet listed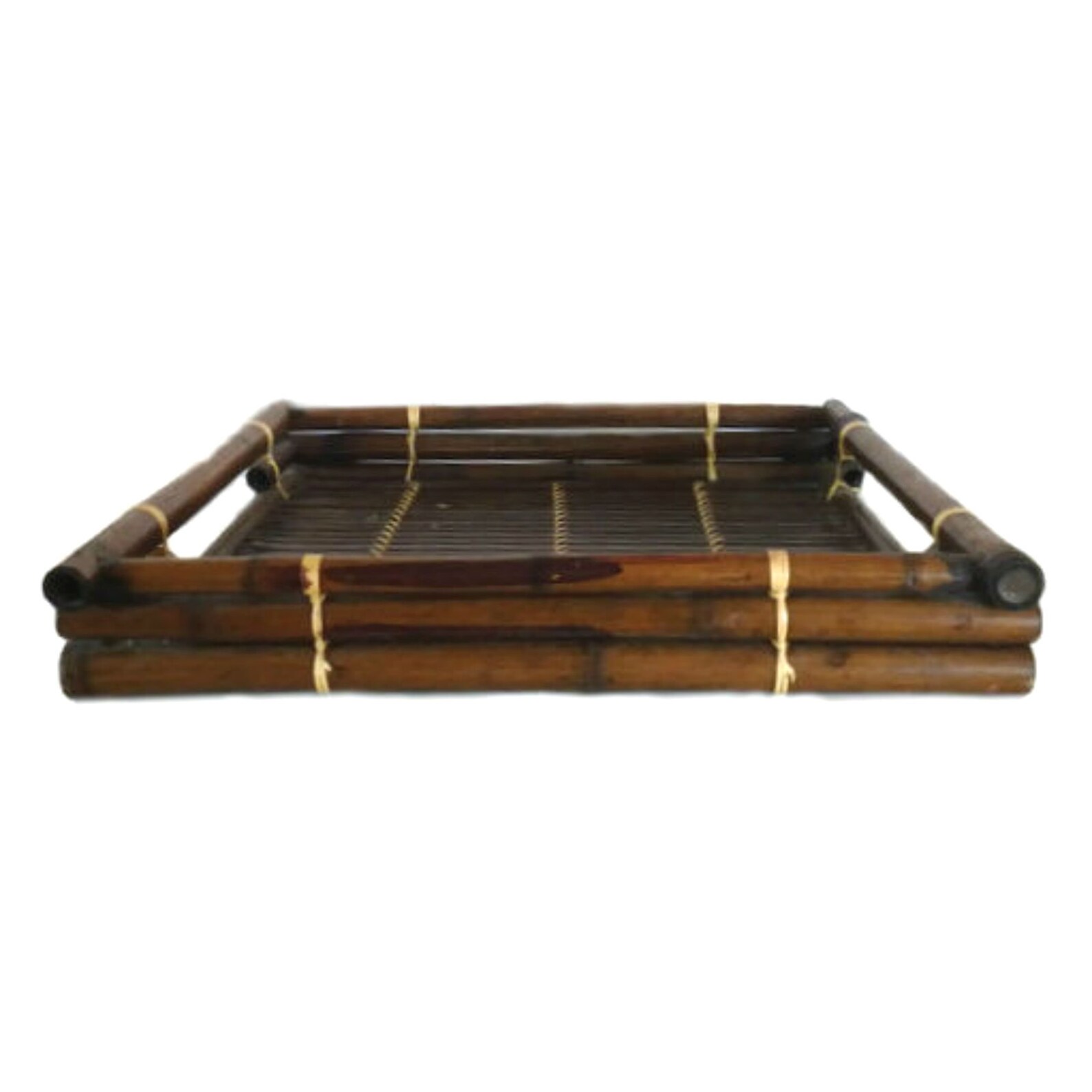 And an Arthur Court dancing elephants bowl holder, also not listed.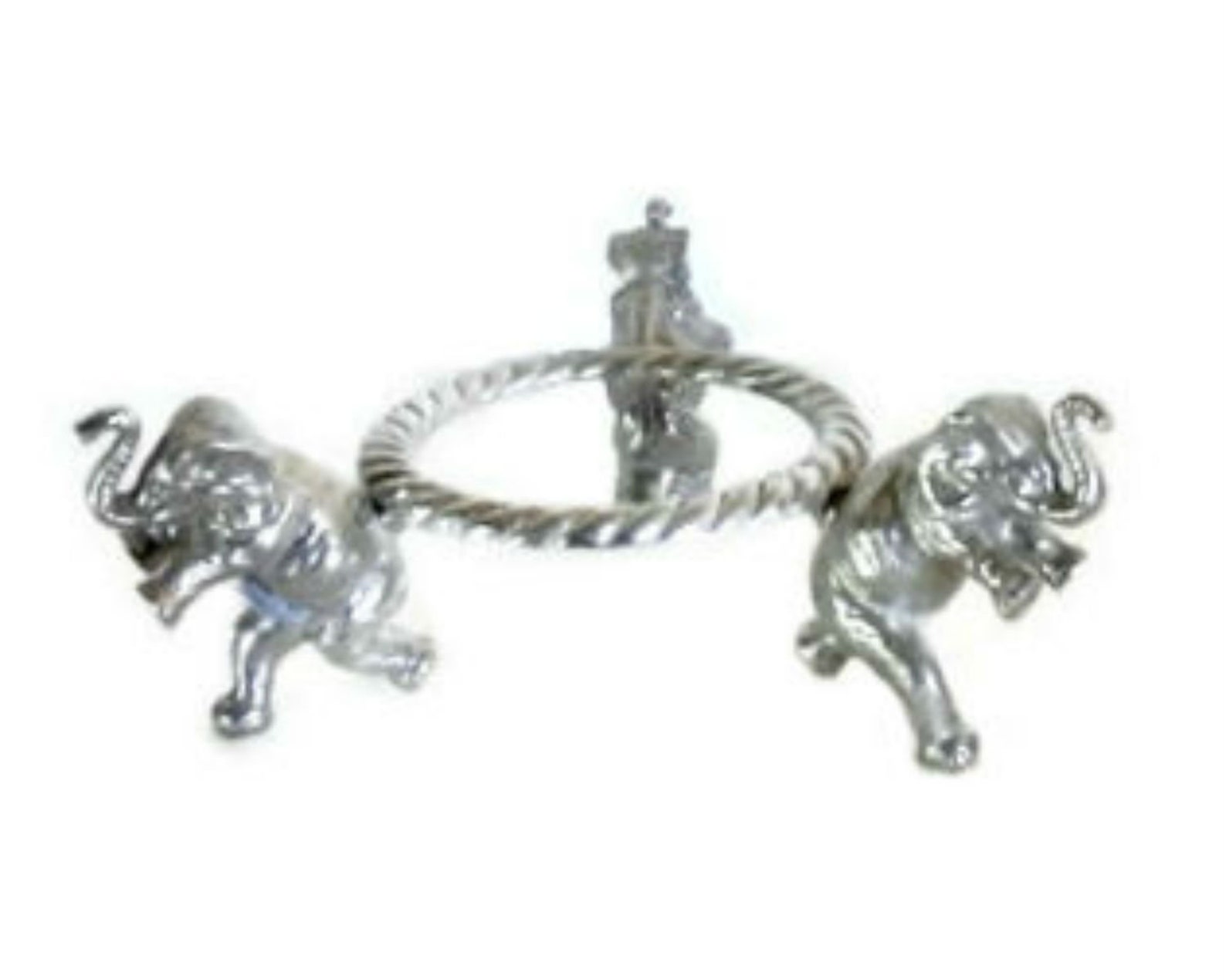 All in all, it wasn't a bad half hour shopping. (The little plant holder has to be my favorite piece of all I found.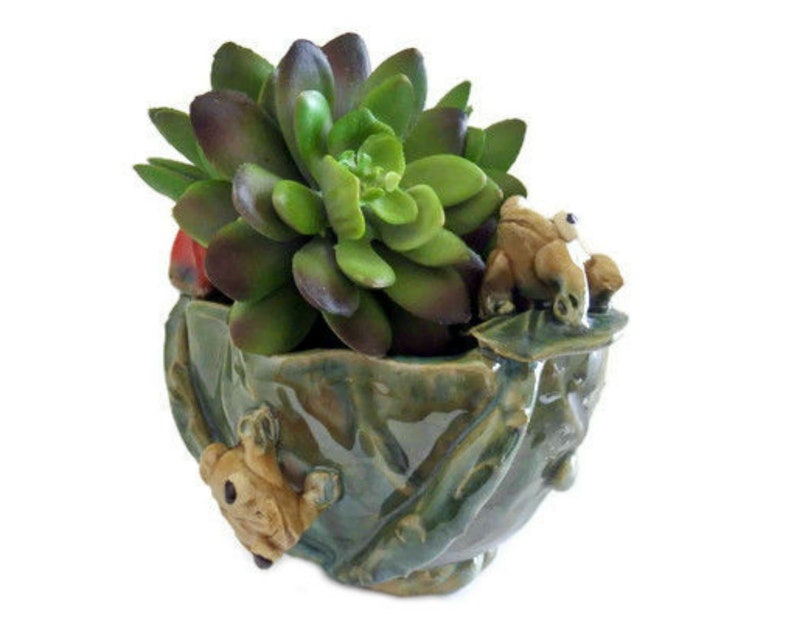 It's a perfect size for a faux succulent.)
Ta, y'all.