I've found that as the years go by the things I search for in thrift stores change. While working, I often looked for clothing, finding lovely designer outfits at one store in Dallas. I bought a lot of other stuff back then too. Back then, it was easier to find good stuff, like my pottery vases. And back then I had room to display them.
Now I look for pieces I can sell on Etsy, vintage items and stuff I can upcycle. Recently, I've come across a number of down throw pillows in excellent condition at great prices. At first I picked them up simply because it's the cheapest down pillow forms I've ever seen. Once I got the pillows back to the studio though, I realized what a find the covers were as well.
I didn't take a before picture on this one. I'll have to remember to do that in the future.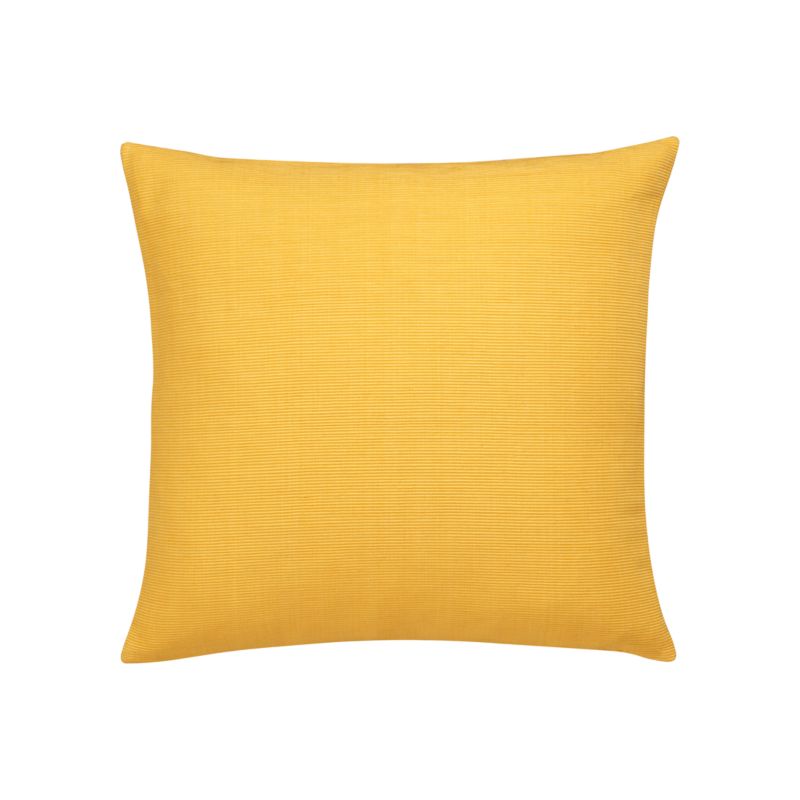 The pillow I bought was a plain yellow corded cotton pillow from Crate and Barrel, similar to the one pictured above, though where this has a simple knife edge, the one I bought had welting.
Here it is, finished.
(If
A closer look. I made the flower out of the last of a fulled ivory wool blanket, twin-size, that I bought in Fredericksburg last year.
I found the directions for the flower in a B&G DIY magazine, though the directions given in the magazine weren't clear and didn't work. It said to cut twelve layers, each a half-inch smaller than the last, beginning with a 15" circle, and, though they didn't give the size of the middle piece, the pictures showed it to be no more than 2". Silly me, I didn't do any calculations before I began cutting. I was on about the fourth circle and it no smaller than a foot wide when it dawned on me those directions weren't working. So-o-o, I adjusted my sizes. Can't remember now how much smaller I began cutting them, but in the end, it turned out fine. (If you click on the shot, you'll see how I've needle-felted color in the center of the first few circles, as they did.)
This one sold already, actually in the first few days listed. The buyer was enthusiastic about it once she received it, which really warms the old heart cockles!
Here's her photo of the pillow in her room. Looks great, dunnit.
This one is pleated on the front...
And tucked on the back. There wasn't a lot I could do to upcycle this one, but once I got started, I decided to try. So I needle-felted a couple of buttons...
And stitched them on each of the top two corners...
Along with a couple of beaded tassels.
Now for the last one:
This is the back, but it gives a good idea what the pillow looked like when I bought it. It's a lovely dupioni silk with a hidden zipper closure. Its problem? There was a small stain on the front.
So I sprinkled bullion roses all over. Bet you couldn't guess where the stain was!
I have three more I plan to do: one is a gray denim Ralph Lauren flanged pillow; another a lovely deep red velvet, on which I need to first fix the zipper; and the last is a deep red silk. On the gray denim and the red velvet I've decided to do button designs--the gray denim I've already started on.
I'll post those once finished. Tomorrow though I'm hoping I'll have completed the lampshade I'm making. See ya then!