At this point, I've been gone so long I feel like a new blogger! If my silence were testament to anything, one might think it would be to a lack of work on my part. Partially that's true, and partially not.
I've dug out a number of embroidery...what? I'm going to call them "wall hangings." I did a lot of them back in the '70s and '80s, because they were a cheap way to create wall art. Now I think I'll sell them, or rather try to.
This one I listed in my
Etsy
shop, though it's inactive now. I believe it needs a different frame, maybe something painted with ASCP (Annie Sloan Chalk Paint).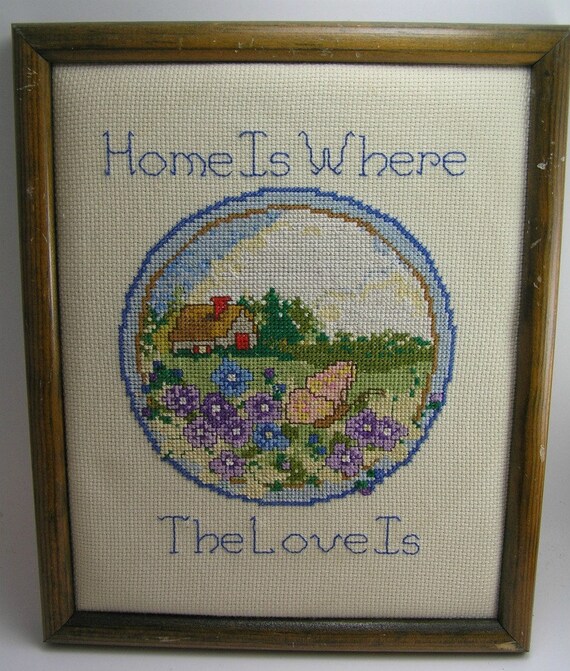 The next one's not mine, though I have one like it, except the frame's different. I completed it in the late '70s--I know this because a dear friend I met in '77 gave the kit to me shortly after I met her. I think it's the only one I had professionally framed.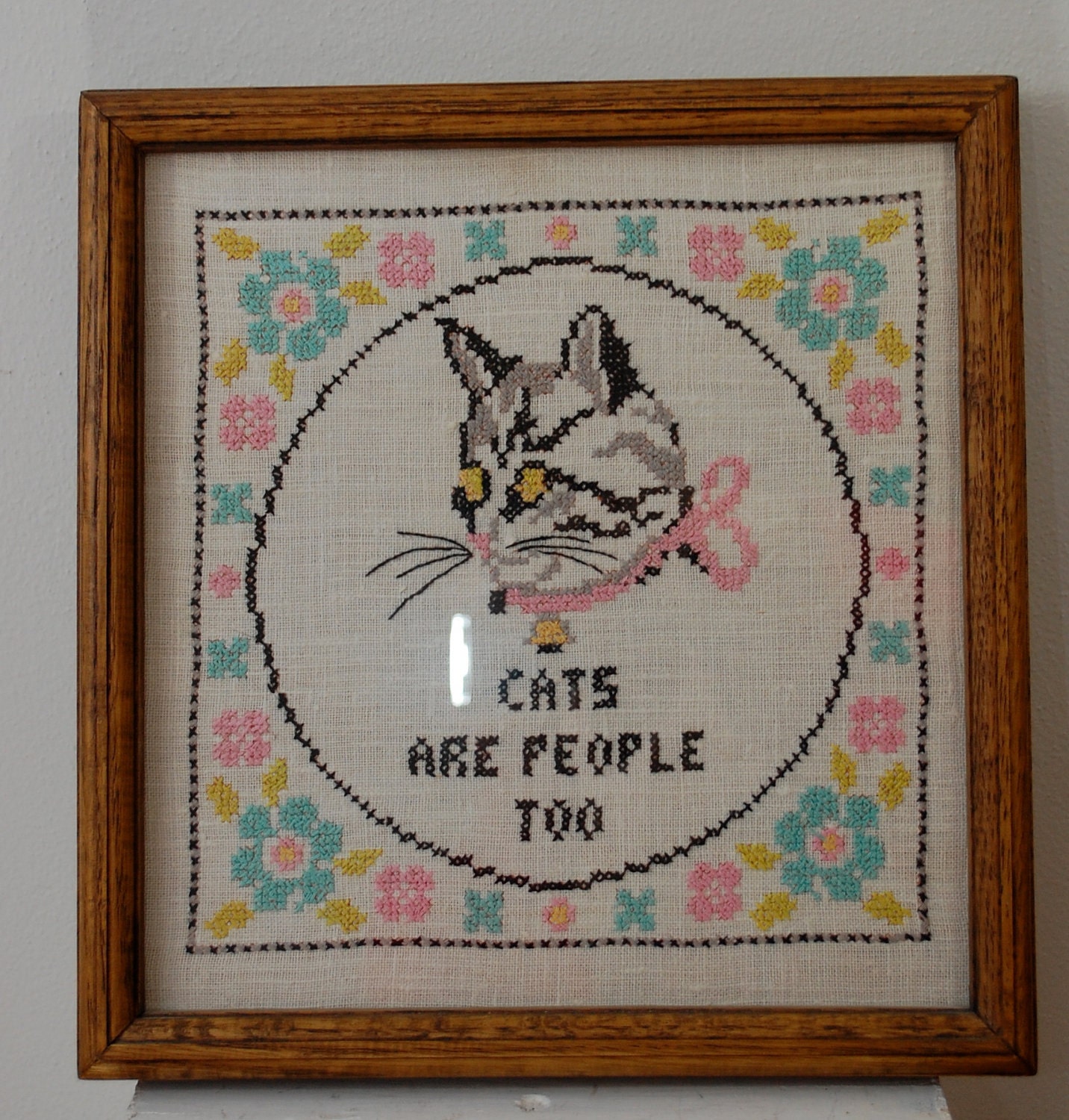 A number of others have the cat motif--you wouldn't guess I love cats, would you? I think I'll reframe all but the one above--the one professionally done. I'll show them here as I finish them, if anyone's interested.
One thing I have done lately, using the ASCP, is this shadow box. I picked up a frame, dating back to the '80s if the framed artwork's any proof. I bought it simply because it had the depth to be turned into a shadow box. I like the end result.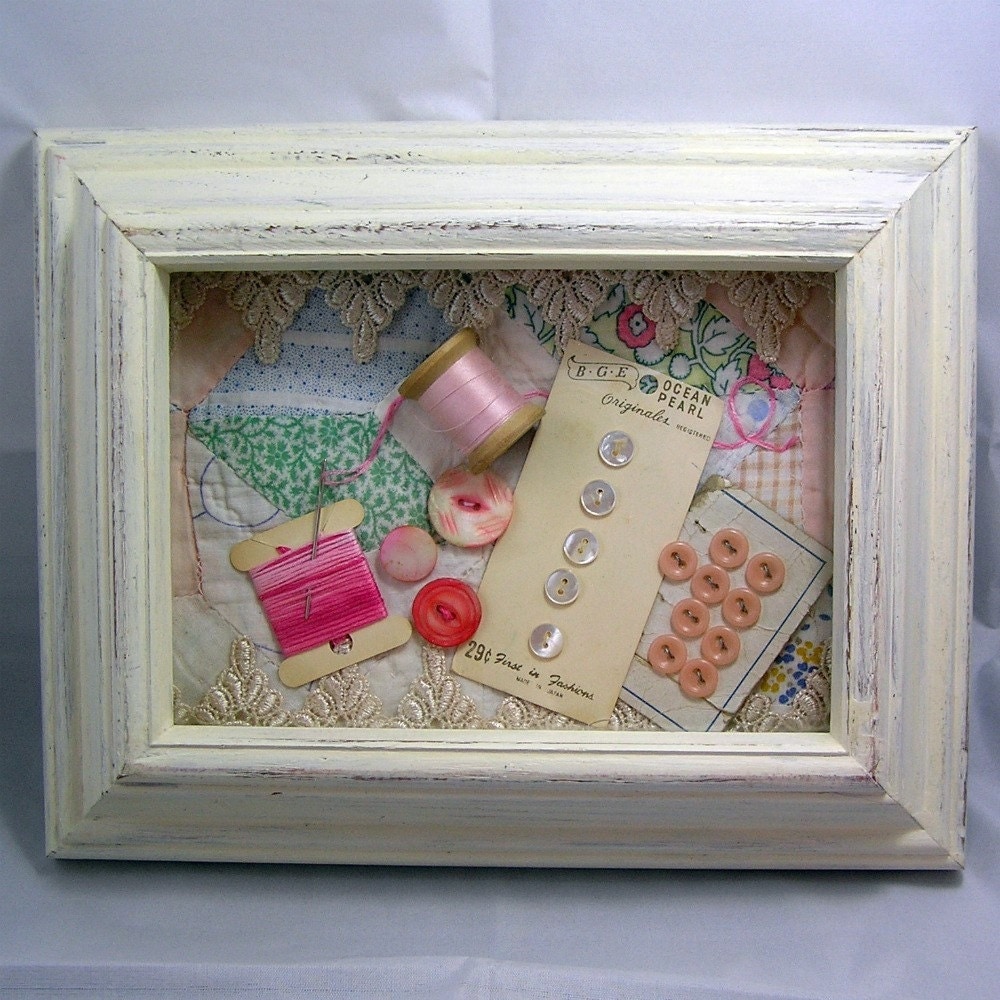 I used an old remnant of quilt for the backing, including some cards of buttons picked up from a local thrift shop, and some miscellaneous dyed mother of pearl buttons I had in my stash. The embroidery thread card probably came from the early '90s and the wooden spool of thread from the late '80s. (Maybe I should call it a history of my sewing life!)
And that's all, folks. (Gotta ease back into this blogging thing, doncha know.)