I love embroidered fabrics, love
embroidering
fabrics. There are so many ways one can use them.
Years ago, my sis and I visited an upscale fabric shop in Austin and found a silk with hand-embroidered bullion roses. I fell in love with the fabric, but it was too rich for my budget so I grabbed a sample and have mimicked it several times. Here's a pillow I made as a gift.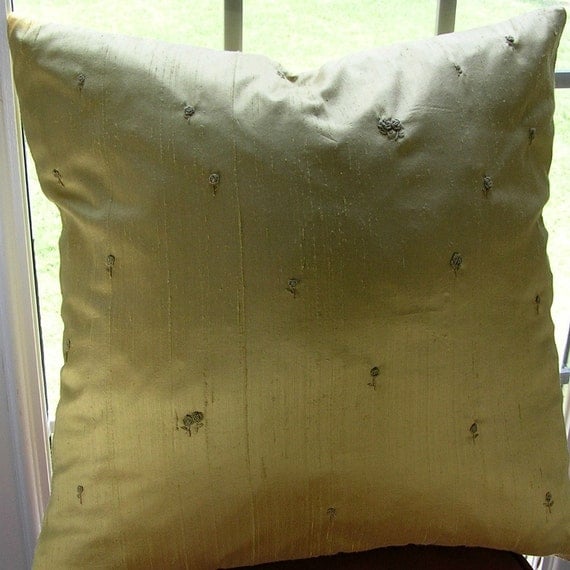 This began as a plain silk pillow found at the thrift store. Adding the roses notches it up a tad, don't you think?
Lately, I've been doing embroidery in smaller patches for covered buttons.
This started as a simple linen onto which I stitched french knots. When I saw it in my head, I thought understated would work, but once it was done, it didn't for me so I tossed it into the button box. A couple of years later, I decided to amp it up. The stitches aren't my best--bullion stitches are a tad difficult on an already-covered button. Still, I like it worlds better than I did.
This sachet was made of a piece of ribbon embroidery I did ages ago and never put to use.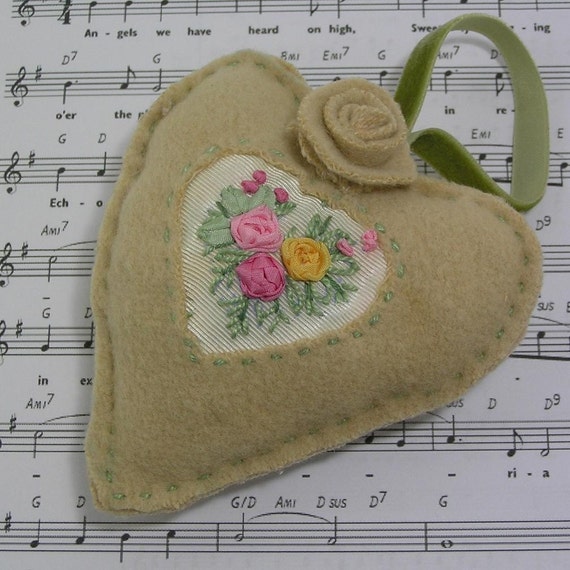 And here, I've used a hand-embroidered covered button to accent a pillow I whipped up from an old Battenburg lace tablecloth.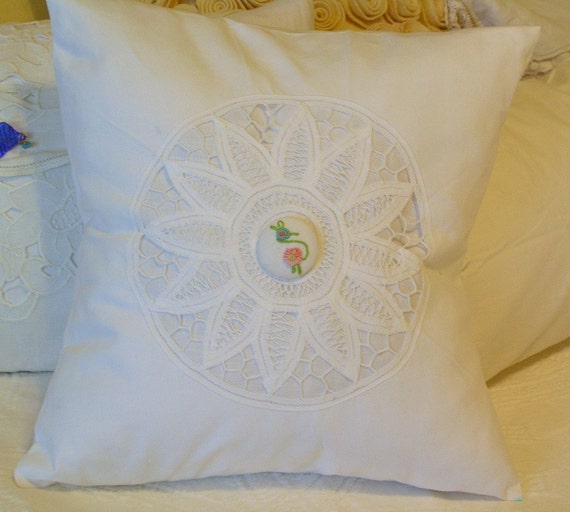 A closer look at the button:
Does it look like a bird to you?
How about now?
I think it does, think I'll have to try doing one that more definitely is cuz I like thinking of a tropical many-colored bird on a button.
I'd like to hear what you have to say about embroidery--on a button, or a pillow, or a sachet. Is it something you'd use in your home or does it feel too old-fashioned? All comments appreciated, y'all.
I've linked this post to Timewashed's Blissful Whites Wednesday. Check it out
here
.