I know I've been pretty quiet lately, but I have excuses...uh, reasons. In little more than a week, my sisters and I go for our pretty-much-yearly getaway, and I've been working my buns off getting ready. This year will be the second time we visit Eureka Springs in the Arkansas Ozarks. Below is a pic of downtown, such a pretty place!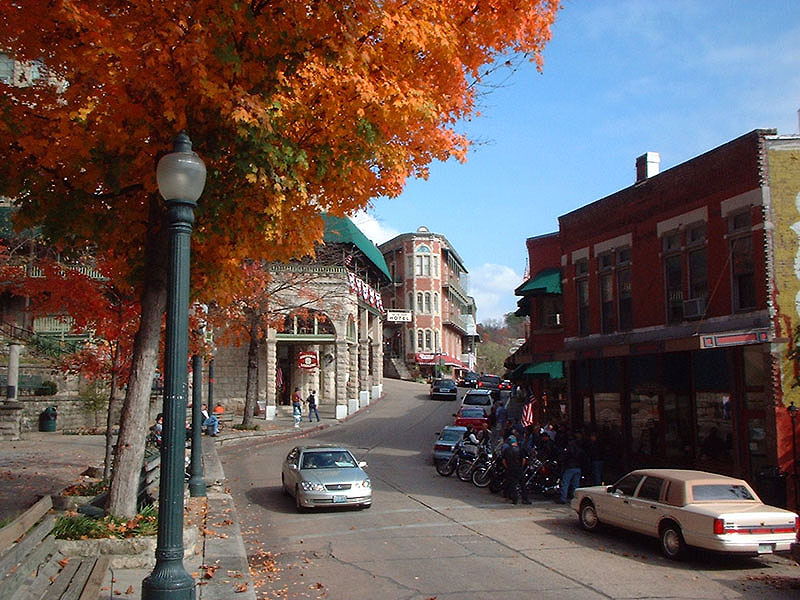 I've also been working in the yard. Most times, though, my eyes are bigger'n my stamina. I'm beginning to think it'll take me all summer to do spring's chores. We have so many potted plants that need dividing--I'm not even gonna mention the African irises I have in the front beds that are screaming for some room. 
Only problem with them is that I don't function well in the cold and by the time it's warm enough for me to be working outside, they're blooming. Maybe in the fall....
In the meantime, I have a snake plant that is humongous.  (Not this one; this one looks manageable.)
And a hoya (aka wax plant) that has outgrown itself. At least with the hoya, I know someone I can give some to--they seem to survive both winter and deer around here. But the snake plant--I mean, this thing is older'n dirt and I s'pose I could just put it in a bigger pot, but yunno eventually you can't buy pots that big. That's like my ponytail palm--it needs repotting and I can't find anything around here larger than the 24" pot it's already in.
So, that's what I've been doing: not spending much time online, not adding things to my shops, not reading my fave blogs, and not keeping up. I didn't even post when I was put in another treasury, though I did manage to save the picture. 
Sometimes life gets too busy! says she who doesn't even hold down a job or clean her own house.