I love old linens. For me, they bring up images of ladies from another generation who embroidered, crocheted and knitted. Luckily, I live in an area known to have the oldest population in the U.S. and am generally able to find any number of discarded lovelies. I picked up a few at the thrift store today, which I'll sort through and post pics of tomorrow.
In the meantime, I thought I'd share some on offer in my
SumpnSassyOldStuff
shop and some which I've already sold. They all came either from thrift stores, yard sales or auction, my fave places to noodle around in.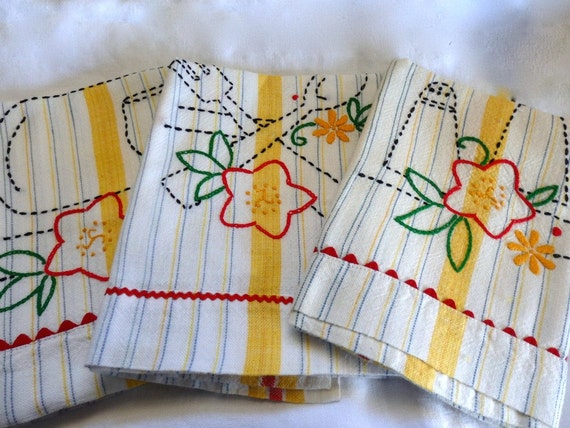 A lovely embroidered rick-rack-trimmed set of three. These are definitely dish towels and I love their bright colors. I used to keep a towel hanger with one of these on it beside my kitchen sink.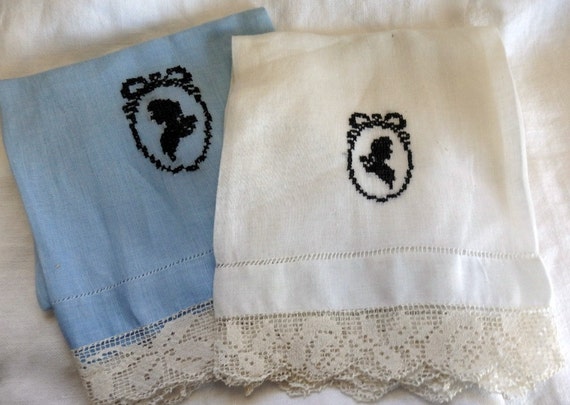 These are handkerchief-weight linen with embroidered silhouettes and tatted lace. They'd be lovely in a guest bath.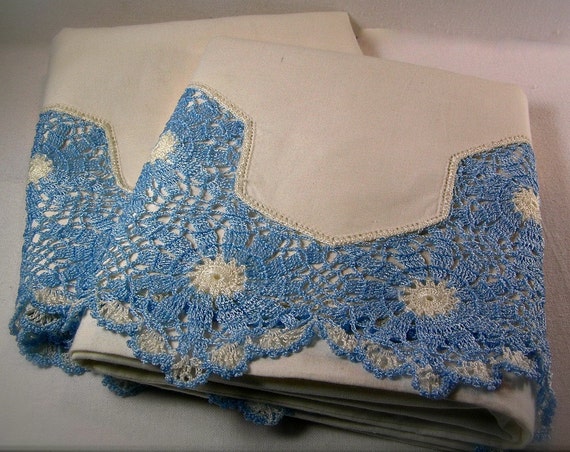 Can you imagine the work that went into crocheting the edging on these gorgeous pillowcases? I remember that my mother could do work like this in no more light than that cast by the tiny television screen.
The following are pieces I've already sold, but which are still lovely examples of things I've found.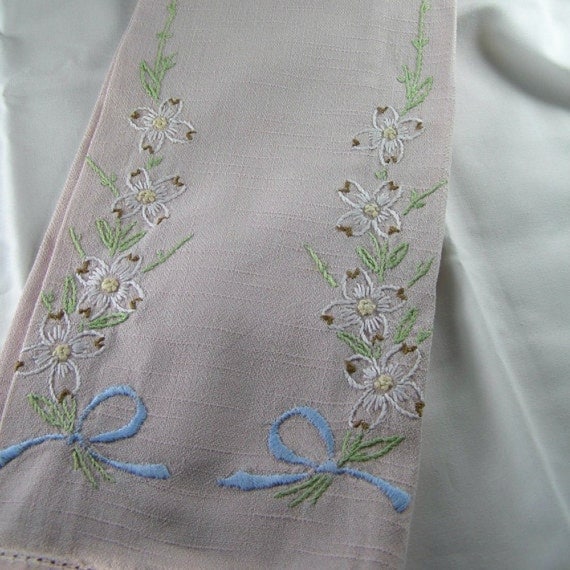 This is a lovely embroidered pink linen. I'm in awe of the skill that so many of this generation seemed to think unremarkable.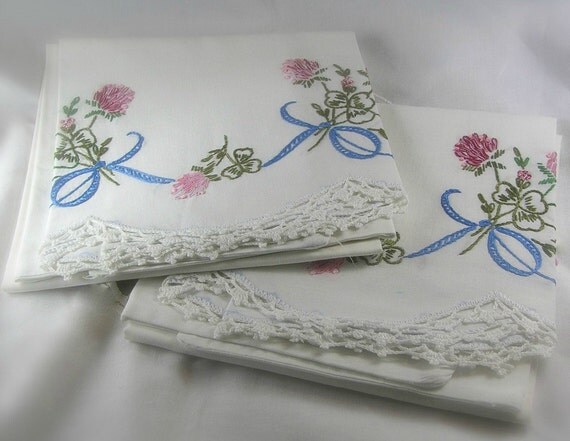 These were pristine, never used. The maker had drawn a line for her crochet design and then didn't follow it. The line was still there, showing what was meant. For me, it made them even lovelier, demonstrating how whimsy can take one unintended places.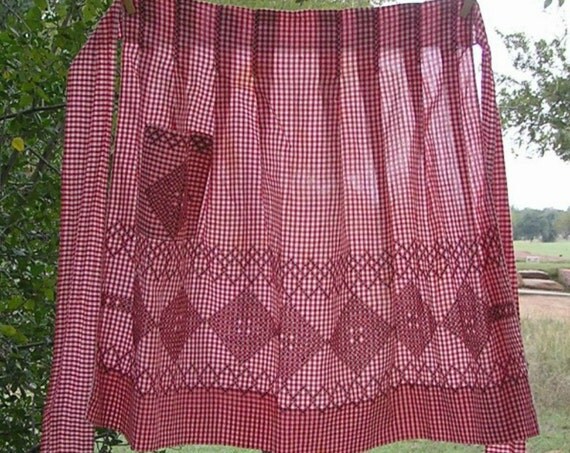 This was a beautifully made gingham apron with cross stitch embroidery and pleated waist. I could imagine a '50s housewife wearing it on a Sunday. It was clearly only for special days.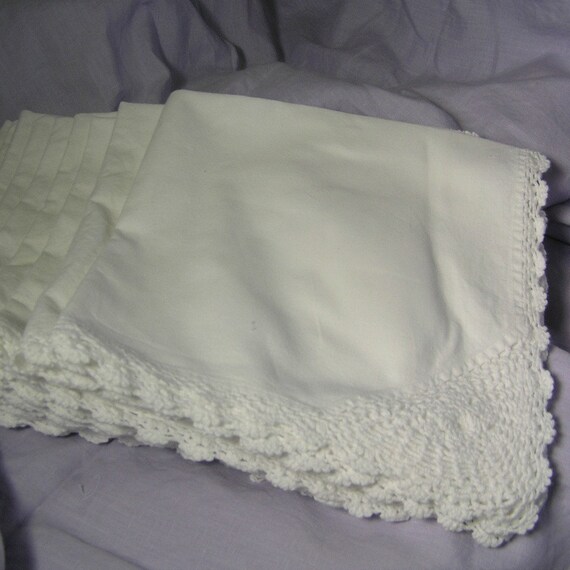 This was a real find! Fifty beautifully crocheted matching linen napkins: again, for anyone who crochets, the amount of work involved is staggering to imagine.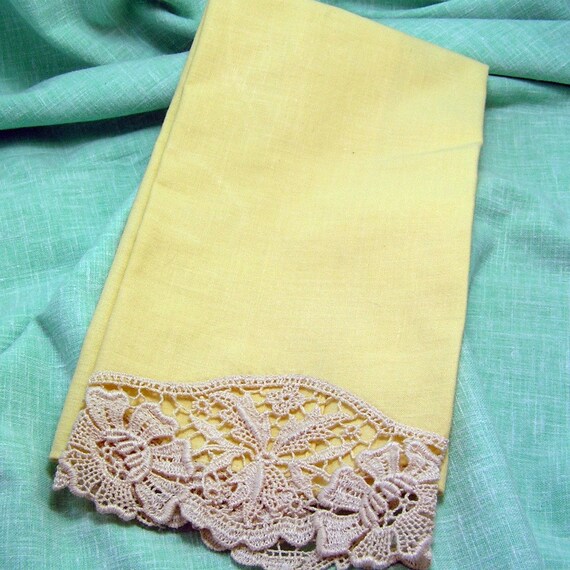 Another of my lovely hand towel treasures, this one yellow linen with a gorgeous lace accent.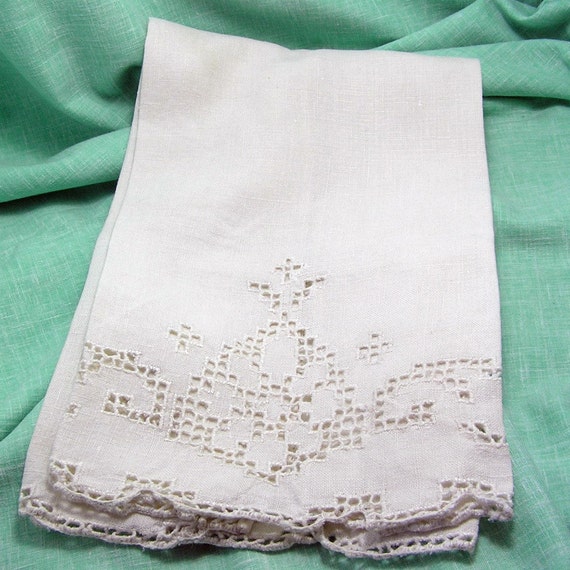 And yet another, with scrumptious cutwork embroidery.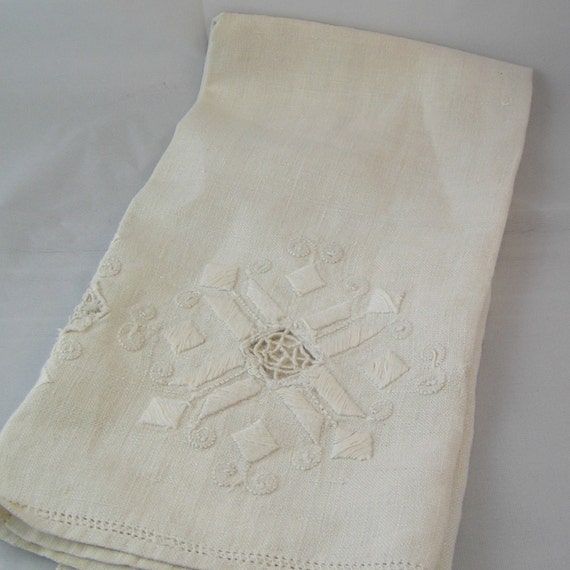 Still more--As you can tell, I have a passion for hand towels!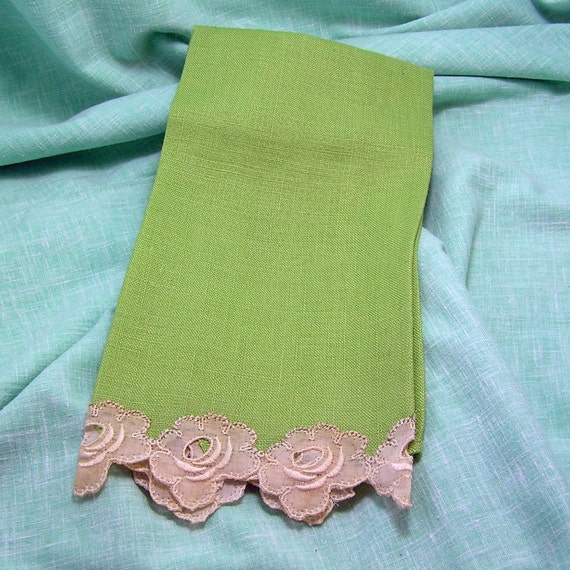 This green was gorgeous!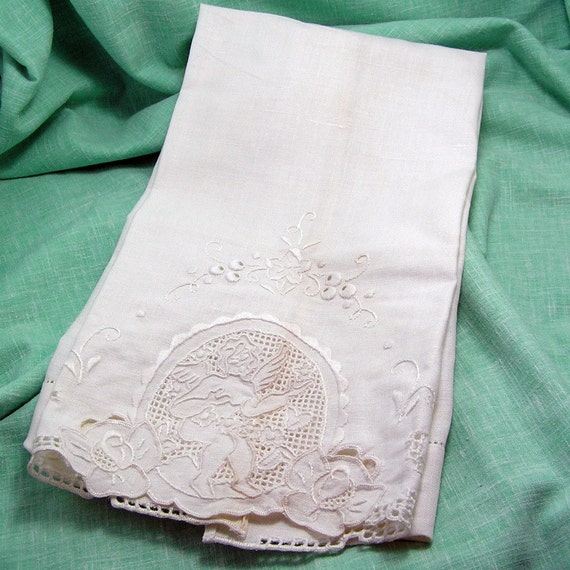 And the cupid design on this one was quite special.
I'm lucky to have a thrift shop nearby that treats finds such as these so beautifully. They're always carefully laundered and pressed. If I find a stain, as sometimes I do since they are vintage items, it's quite easy to remove the stain with the
Biz and Dawn
method.
What do you look for at your favorite places? Would love to have your comments!