Back in the '90s, Martha Stewart introduced depression glass to my generation, and it became a hot commodity. As fads do, though, that popularity waned. Personally, I still love it and, while I don't collect it, I like to use a few pieces in my home.
Green is my favorite depression glass color, but I'm not a purist.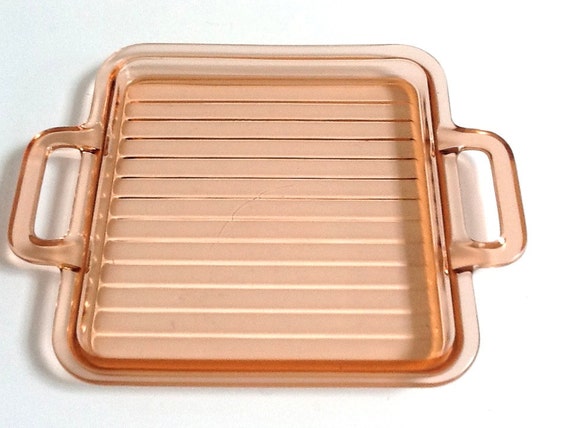 I have a couple of refrigerator trays similar to this, both in green.
One I use next to the range to hold shakers: salt, pepper, cinnamon and sugar.
Another I keep on the counter next to the coffeemaker for sugar, stevia, etc.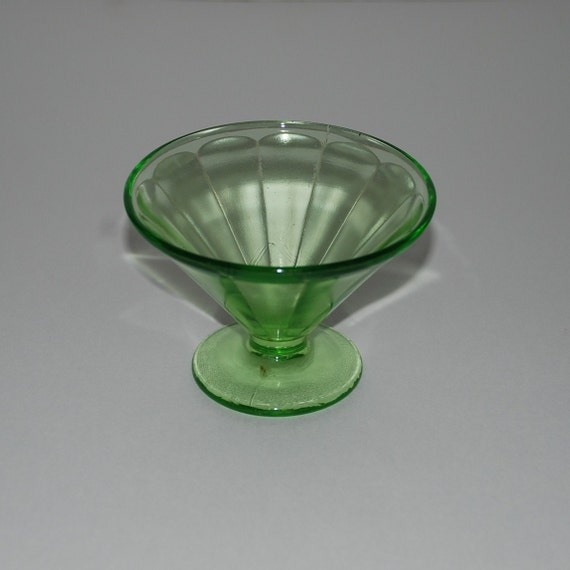 source
I've found lots of uses for these dessert dishes.
I keep one on the tray beside my coffeemaker as shown above for individual sweetener packets.
One cradles a pear next to a decorative platter. A couple more hold potpourri: one in the guest bath and another in the living room, and yet another holds a small ball candle in the guest bath. (And no, I don't light it; it's just decorative.)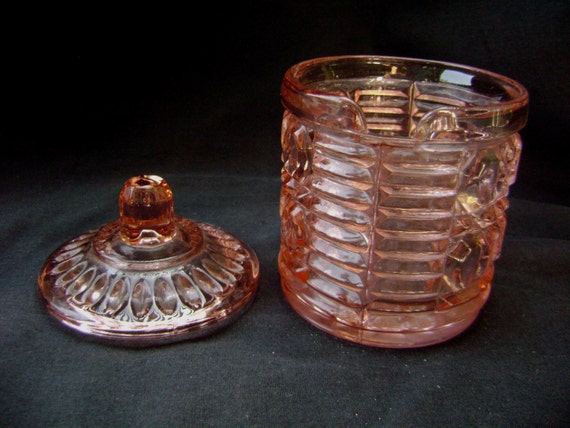 source
I found a piece like this without a lid some time back. It makes a perfect holder for toothpaste and other paraphernalia next to the master bathroom sink.
As I said, I don't collect it, but I do pick it up whenever I find it at a reasonable price and resell it in my
OldStuff
shop.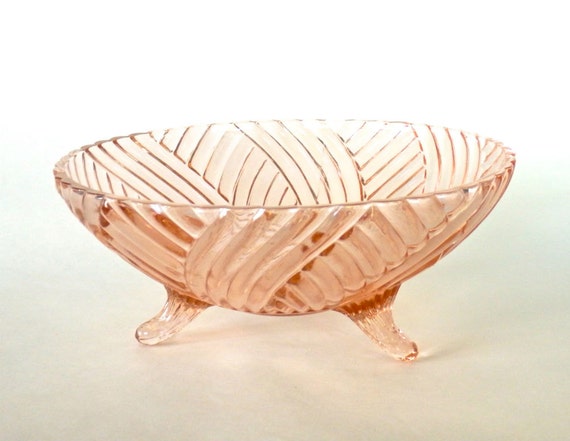 source
This is one I recently listed: a swirl pattern fruit bowl by Anchor Hocking in a lovely pink. If I still had a buffet, I'd keep it for display, but I don't, so I won't.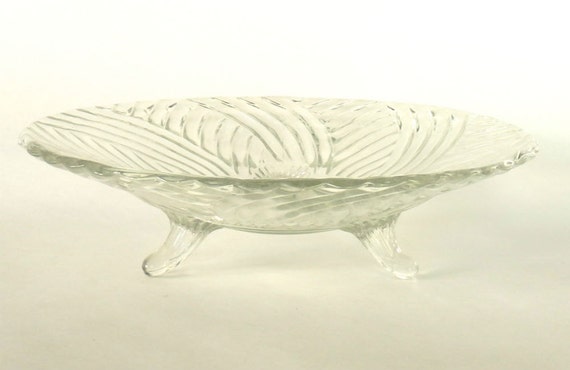 source
Same swirl pattern, but this time a clear console bowl. Can't you just imagine this with a pair of candleholders on a buffet?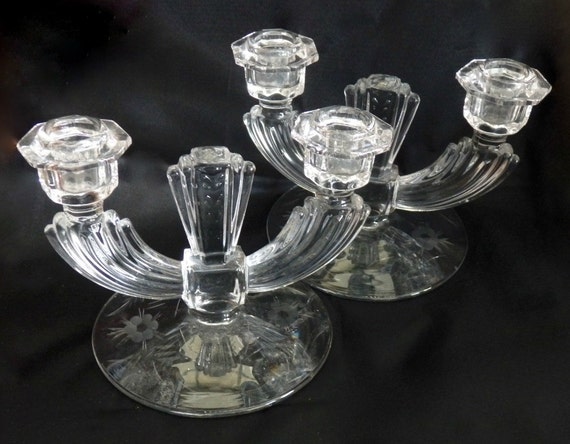 source
Like these? These are Tiffin candleholders, probably from the same time period but most likely not from the Five and Dime like depression glass was.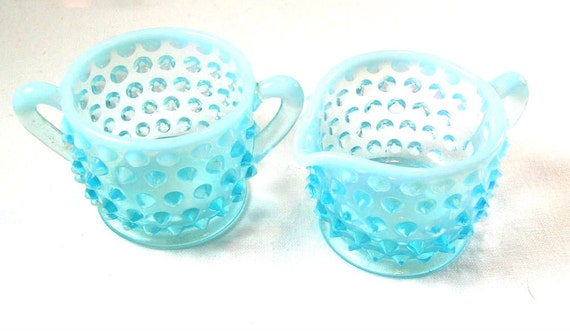 These are Fenton hobnail in a lovely turquoise opalescent. Yes, they'd look terrific next to my coffeemaker but no, I don't use them. Back in the '80s, '90s, I had a much larger home and displayed these in my breakfast room.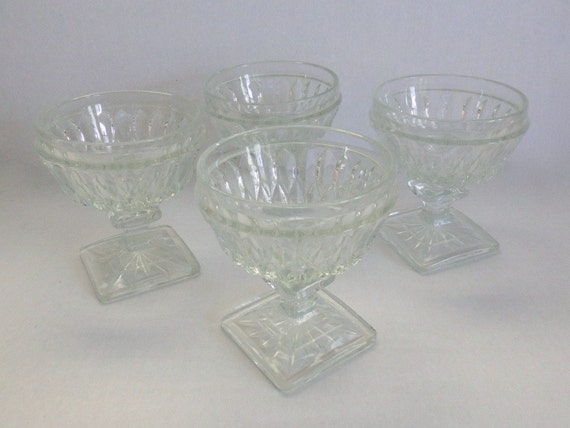 Last are these dessert dishes. During the depression, they probably would have been kept for Sunday dinner or for company. I can imagine them with pudding: chocolate or banana or, more likely, rice or bread.
That's all for now. Stop back in and see me sometime, ya hear?
Ta, y'all.