I'm a sucker for many things vintage, linens among them. And I live in the perfect area to indulge that weakness. Llano county in the Texas hill country is demographically an
old
county with almost 40% of the population over the age of 60. That may make driving a trial of patience, but it also makes a prime area for estate sales and thrift shopping. Somehow, in the midst of all that once-loved treasure, embroidered linens is one I invariably find in my searches.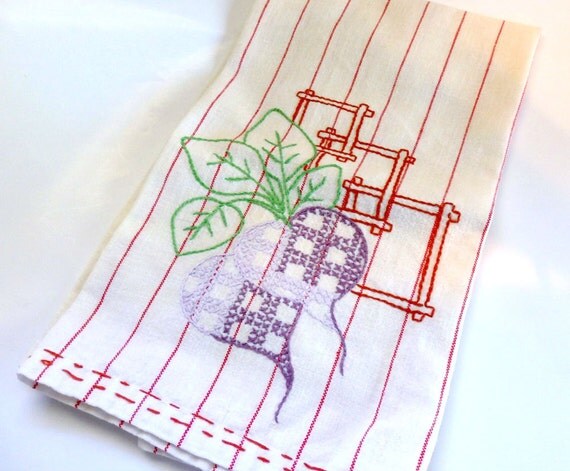 This one
shrieks midcentury with its graphic shapes and purple beets.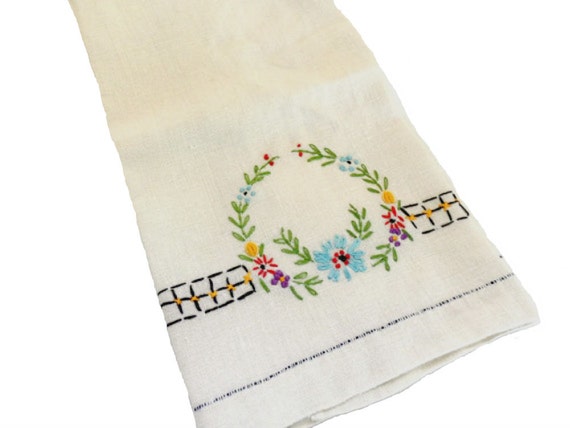 Though more elegant, t
his one's
still a typical mid-century design, maybe later than some of the others.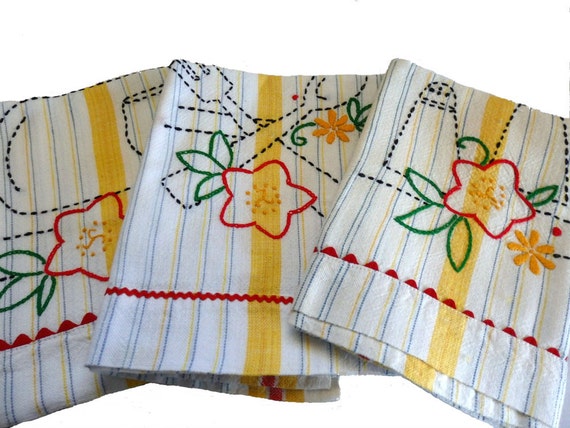 These
have to be from the fifties. They have such an exuberance about them, such a feeling of, I dunno, happiness? sunshine?
joie de vivre
?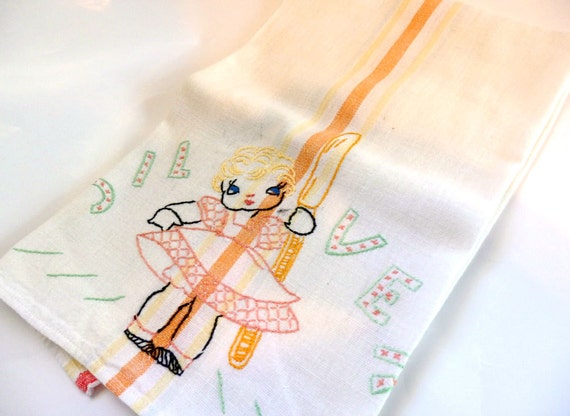 I'm guessing '50s on
this one
too. I would love to see the set it must have come from: silver, dishes perhaps, maybe glassware and um, what else? Cookware? Pots? There were probably at least five to the set but I can't come up with a fifth. Maybe it'll come to me later.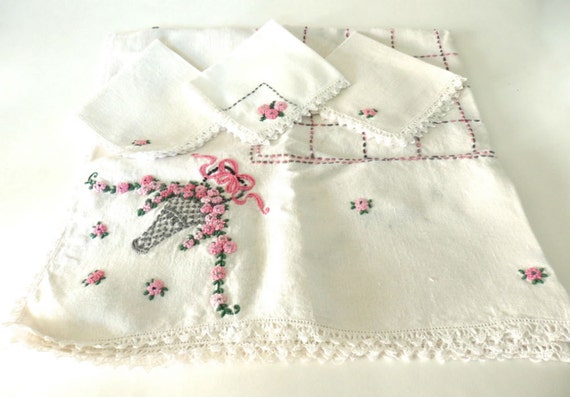 And
this
lovely set, a bridge cloth and eight matching napkins, must have graced many a ladies' card game in the '50s and '60s. I can imagine it now, four ladies at a table, maybe two tables set up, different linens on each, cocktails and
hors d'oeuvres
?
These are all from my Etsy shop,
SumpnSassyOldStuff
, a small smidge of what I have available there and an even smaller smidge of what's available on Etsy itself.